TheFreeAdForum.com Pro Submitter is software which will submit unlimited ads to unlimited cities on autopilot on TheFreeAdForum.com classified ad site.
TheFreeAdForum.com is ranked in the top 40,000 websites in the world and gets 1000's of visitors each month.
Here are some of the features of TheFreeAdForum.com Pro Submitter:
Submit Your Ad to Any Category

(Free Version Only Submits to Jobs/Business Opportunity Section)

Submit Up to 500 Ads Per Submission Session

(Free Version Only Submits to 50 Cities Per Session)

Submits Your Ads Quickly

(Free Version Pauses 3 Minutes Inbetween Submissions Pro Version Pauses Just 10 Seconds Between Submissions)

Upload Up to 7 Photos With Each Ad

(Free Version Only Allows 1 Photo)

Automatically Uploads Your YouTube Video

With Each Ad (Free Version Does Not Allow Video Uploads)

Posts Your Ads on Autopilot to All Cities

in All Countries (USA, Canada,UK, Ireland,Caribbean, Australia, India, New Zealand,and South Africa. Free Version Only Submits to Cities in the USA)
Use spintax to rotate unlimited titles
Use spintax to rotate unlimited descriptions
Ability to use either html or text in your ad descriptions.
Include custom keywords in your ads.
Add your website as a clickable call to action link in your ad.
Easy to use set and forget software. Automatic submissions.
No need for captcha services.
No Need for Proxies!
No Ghosting of Ads!
No Terms of Service Issues Because We Not Only Made the Software But

We Own The Site As Well!

By Far The Easiest to Use

and Most

Hassle Free

Software We Have Created
Tired of Having Your Ads Ghosted by Backpage and Craigslist! This Software is For You!

If you are tired of having your ads ghosted on Backpage and Craigslist this software is for you.
TheFreeAdForum.com Free Classified Ad Sites is one of the busiest classified ad sites
out there getting
1000's of advertisers and views each month
.
There are currently close to
30,000 members and growing
. You click on some of the featured ads in the hottest listings section and you can see that
some ads are getting 1000's of views
.
We are contantly promoting this site to our list of
over 100,000 members.
TheFreeAdForum.com Pro Submitter
classified ad submission software will
submit unlimited ads to any category
on the site on autopilot.
No Proxes or Catpcha Services Needed!

This software is super easy to use
. You do not have to hassle with proxies, or captcha services and as long
as you follow some basic guidelines your ads will never be ghosted
.
How can we be so sure?
Well, we own the TheFreeAdForum.com!
Yes, we both made the submission software to make it easier to post to the site and we own the site so
we control the terms of service
.
We want you to advertise on our site
. You will always know where you stand. If there is an issue you can contact us and we will be straight with you.
We Own TheFreeAdForum.com and We Will Not Ghost Your Ads!

We already have thousands of people using our free version of the software successfully
. They love it! It is so easy to use and hassle free.
However, many have suggested that they would like the
ability to post in different categories
. So we created TheFreeAdForum.com Pro Submitter for these people.
Not only can you submit to any category but you can submit to any country and all cities in these countries
that are in the database.


Think how effective your marketing can be if you can not only try submitting to different categories but to different countries as well.
Plus you can submit your YouTube videos with each ad
. People love YouTube videos. Imagine having a nice YouTube video embedded right along your ad.
In addition you can upload up to 7 pictures with each ad
. If you include your website address
the software will make a clickable link for you in the body of your ad
saying "Visit My Website." No html necessary. We do it for you.
We Own TheFreeAdForum.com And We Want You To Advertise On Our Site!

If you know html code and want to use html
in the description
no problem
. You have that option as well.
We encourage you to spin multiple titles and descriptions
and show you how to do this in our simple easy to follow manual.
If you have been frustrated trying to submit your ads with other software we understand.
That is why we made this software so easy to use. No captchas, no proxies needed and
no ghosting of ads because we own the site!
We are on your side.
We want you to be successful and advertise your products and services.
Since there are no captcha services needed submitting is 100% free after you purchase the software
. What form of advertising offers unlimited free advertising for just a small one time fee! This is a great value!
Since There are No Captcha Services Needed Once You Buy The Software All The Advertising is Free Thereafter!

As with all software on Coolmarketingsoftware.com,

we offer a 100% 30 day money back guarantee and we mean it.
We understand that sometimes people have different needs
and perhaps a certain software we create does not suit your needs. Just let us know and we will refund no problem.
We want happy customers. Even if one software is not right for you perhaps you will find another one later that we create that will work for you. There are no worries ordering from
Coolmarketingsoftware.com.
Click the link below to

download the software immediately

now.

Only $27.97 one time fee!

There are no upgrade charges or anything.

Just a simple one time fee of

$27.97 for the lifetime use of the software

. You will automatically get all updates for free!
Click the Button Below to Order Your Software Now.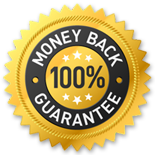 Our 30 Day 100% Money Back Guarantee
If you are not happy with the software you get a 100% refund with zero problems. We want you to be happy with our software. We value our relationship with you more than just one sale.
To download this software you may have to temporarily turn off your anti-virus programs because many routinely block software files no matter the source.
This software requires Windows 7 or later. If you have a Mac or XP see here for a good work around.
This software requires the latest .Net framerwork which can be downloaded here.